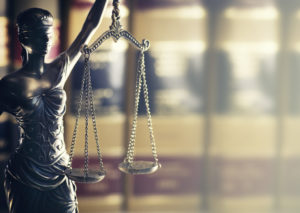 Dan Caplis is an excellent and well-respected trial attorney who has practiced law since 1983. He is the founding partner of the Law Offices of Daniel J. Caplis, located near Denver, Colorado. In the more than 30 years he has practiced law, Dan Caplis has helped his clients seek the maximum compensation for their grievances. In fact, it was a three-week medical malpractice case involving birth injuries to a set of triplets where he served as the lead trial attorney that led Dan Caplis to pursue personal injury law. He wanted to help good people whose lives had been destroyed due to the fault of others.
Throughout his career as a lead counsel, Daniel J. Caplis has won and settled thousands of cases pertaining to a personal injury. He has served as counsel in cases that resulted in settlements that exceeded one million dollars. One of his most notable cases was a case involving a young father who was struck by a bus as he attempted to use a crosswalk. This case resulted in the largest PI jury verdict in Colorado in 2015.
In addition to his work as a trial lawyer, Dan Caplis is a highly sought-after legal analyst who has been quoted by many of the most respected media outlets in the country, including the Washington Post, New York Times, Los Angeles Time, Chicago Tribune, Boston Globe, Associated Press, Time Magazine, U.S. News and World Report, and NBC News.  Dan Caplis is regularly invited to speak to professional groups, schools, and other organizations about topics related to his practice and personal injury law in general. Dan has won numerous awards for his work on behalf of the disadvantaged, and he was once named among the "25 Most Powerful People in Denver."
This blog will focus on the Law Offices of Daniel J. Caplis and topics pertaining to personal injury law.